Scheldt '44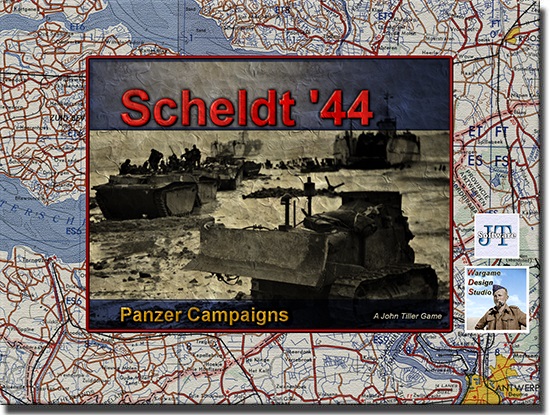 "…it was a battle of prime importance, at least as decisive in determining the date of final victory in the West, with all that implied for the future of Europe, as Arnhem and the Battle of the Bulge" - Major General J.L. Moulton, commander of No. 48 Commando in Operation Infatuate and author of Battle for Antwerp
Overview
On the night of September 25th-26th, the survivors of 1st Airborne Division were ferried to the south bank of the Nederrijn in a torrential downpour. Operation Market Garden had failed and Allied hopes for a speedy conclusion to the war in Europe were dashed. With a long winter ahead, Allied leaders had to grapple with the worsening supply situation in Northwest Europe. The lightning advance from Normandy and the rapid build-up of forces on the continent had placed immense logistical strain on the Allied Expeditionary Force and shortages of fuel and ammunition threatened to stall further Allied action. The massive deep-water port complex at Antwerp, delivered from the enemy intact by the Belgian Resistance on September 4th-5th, alone could remedy Allied supply woes, but this inland port was useless so long as the Germans occupied the Scheldt Estuary. Issued the unenviable task of clearing the Scheldt and opening Antwerp to Allied shipping, the men of 1st Canadian Army embarked on a miserable campaign against a determined enemy that was to be characterized by dismal weather and knee-deep mud…
Scheldt '44 explores 21st' Army Group's actions in the autumn of the 1944, focusing on the Battle of the Scheldt, the Maas Salient Campaign, and the Channel Ports. Other actions in Belgium and the Netherlands are also represented, including Operation Market Garden in an all-new campaign scenario.
Click to Enlarge
Scenarios
Panzer Campaigns: Scheldt '44 covers the major actions of 21st Army Group between September and November of 1944, including:
The advance to the Dutch border, September 7th-12th
The Channel Ports Campaign, September 17th-28th
Operation Market Garden, September 17th-25th
The Scheldt Campaign (early), October 1st-17th
The Scheldt Campaign (late), October 20th-November 8th
Additional scenarios cover the 1st and 2nd Battles of Overloon and other actions from the period.
There are 46 scenarios in total including the above-mentioned campaigns. Campaign scenarios range in length from 58 turns up to 177 turns. Smaller scenarios ranging in length from 6 to 115 turns, averaging 18 turns, will provide players with plenty of challenges and battles of variable length and size.
Click to Enlarge
Features
Game features include:
Game scale is 1 hex = 1 km, 1 turn = 2 hours, with battalion and company size units.
46 Scenarios – covering all sizes and situations, including specialized versions for both head to head play and vs. the computer AI.
The Master Map covers 66,400 hexes and includes much of the Netherlands, Belgium, and north-eastern France.
Five Order of Battle files covering the 21st Army Group and opposing elements of Heeresgruppe B during the period September-November 1944, including ground forces from nine Allied nations and the German Wehrmacht and Waffen-SS.
Order-of-Battle and Scenario Editors which allow players to customize the game.
Sub-map feature allows the main map to be "chopped" up into smaller segments for custom scenario creation.
All new images for unit art on both sides, including guns and vehicles covering all of the forces involved in the operation.
Extensive Designer notes providing historic background to the scenarios and explanation of design decisions.
Scheldt '44 provides multiple play options including play against the computer AI, Play by E-mail (PBEM), LAN Internet "live" play, and two player hot seat.
Click to Enlarge
Changes
Changes in the Panzer Campaigns series new to Scheldt '44:
New amphibious optional rules.
New extended patrolling optional rules.
New unit types, Mountain and Irregular.
Special armored engineering vehicle rules (AVREs).
New high-resolution graphics.
File Previews
Here are some files from the game:
Click to Enlarge
Credits
Project Coordinator: David Freer
Scenario Design: Mike Prucha & David Michas
Order of Battle: Mike Prucha
Game Map: David Michas
Graphics: Mike Prucha & David Freer
Playtesters: Rick Bancroft, Jeff Conner, Kevin Hankins, David Michas, Mark Nelms, César 'Indragnir' Librán Moreno, Dave Prucha, Mike Prucha, Dennis Suttman
System Requirements
Windows Vista, 7, 8, or 10
Processor: 1 GHz
Disk Space: 1 GB
Memory: 1 GB
This wargame is for sale at The John Tiller Software Store